The Family Reunion has come and gone and I feel that it was one of our best meetings ever. Our annual get together is such a great time to forge bonds and friendships with our colleagues and business partners. After each meeting, I feel more connected to our group and more plugged into the TSO network of doctors.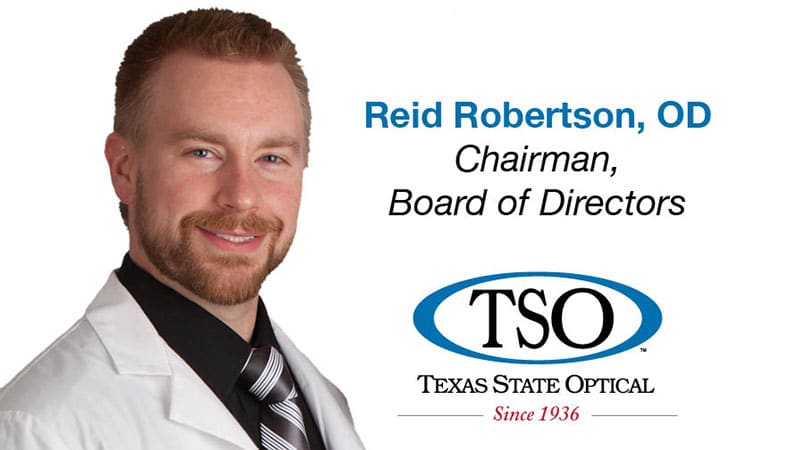 Chairman's CORNER
– Reid Robertson, OD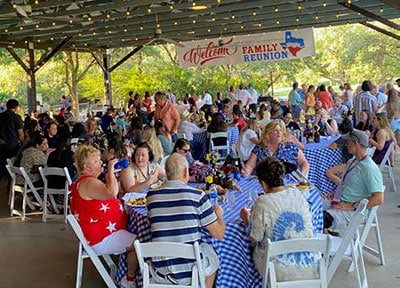 This year was very special. As a board, we decided to bring everyone together to help work on the solutions or reactions to the forces which are exerting existential pressures on our group. We asked all of you to focus your thoughts on solving the growth problem that faces TSO. We shared the direct impact that private equity groups are having on us and we asked everyone to take a hard look on the reality of what will happen to our group if we do not change our strategy to adapt to the challenges of private equity acquisition of clinics, the large number of doctors that we have who are approaching retirement and changes in the desires of new graduates.
As it always is, the optical world is changing and we took the time to tap the expertise of our great network of doctors to help us come up with a path forward for TSO. As soon as transcriptions are prepared, the Board of Directors will be reviewing all of the input of the Family Reunion attendees to lay out a plan of action for TSO.
We will also have a follow up meeting, roughly scheduled for October of this year, in which we will present the plan that the Board has decided to take. I know that the plan will not be perfect and that not everyone will agree with it, but I can promise all of you that we labor over each decision to do everything that we can to protect our shareholders and the company.
Thank you to everyone that participated in sharing their views and turning their minds to helping us faces the challenges ahead. We are such a unique group and activities like this at the Family Reunion give us the chance to capitalize on what makes us unique and use it to our advantage over our competition. Thank you for working hard to build this great network.