Dr. Valenta Carter – Richardson, TX
"As a new doctor of TSO, the support of the TSO Network and its doctors have been great! Their willingness to share ideas, with no thoughts of competition, to grow my practice and enhance patient care is remarkable. With a newly opened office, having an alliance of optometrist and corporate staff support has helped guide me to the road of success."
TSO Stories
---
Take the next step
John D. Marvin
President
O: 713-953-7600 x204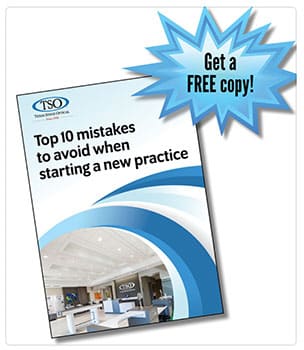 Network Membership Benefits
Becoming a TSO Network Member
Network Membership Benefits
As a member of the TSO Network, you have the independence of ownership and total control over your practice. You also have the advantage of the following benefits:
Beat the competition buying-group
Benefit from the group purchasing strength of a 100-plus TSO Network.

Largest third party provider network
With 450 managed vision plans, TSO is the largest single provider network in Texas and the Southwest.

FREE continuing education
Learn how to operate the practice you always wanted from nationally recognized speakers.
Marketing and advertising
Marketing and advertising support to maximize the growth and profitability of your practice.

The full Discovery Process from initial contact to joining the network generally takes about 4 to 6 weeks.
STEP 1: INITIAL CALL … let's talk about your goals
Initial Pre-Qualification Call
Discuss Investment Requirements
STEP 2: COMPLETE APPLICATION & NON-DISCLOSURE
An application and non-disclosure Agreement will be sent to you
Sign, Scan and Return your Application and Non-Disclosure Agreement
STEP 3: FINANCIAL PACKAGE, TRADEMARK AGREEMENT & TERRITORY APPROVAL
Background and credit check conducted.
2 Years Tax Returns, 6 Months Bank Statement
Preview Trademark Agreement
Territory Approval
STEP 4: DISCOVERY DAY
Orientation
Spend the day with TSO Management Team
Visit 3- 4 Locations
STEP 5: EXCUTE AGREEMENT AND PAY Membership Fee
Award Applicant Trademark Agreement
Sign Trademark Agreement and Pay Initial Fee.
Schedule Initial Training Program.