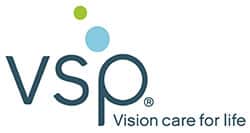 Dear Doctor,
EssilorLuxottica recently sent many doctors letters feigning surprise and indignation about reimbursement changes in VSP's formulary. They want you to think VSP is limiting your choice.
But in fact …
No one offers more choice than VSP. The real choice to consider is whether you want to align yourself with a company that uses you and your practice to generate profits for shareholders or one that uses profits to reinvest in you and your practice. Make no mistake. EssilorLuxottica loves to talk about supporting choice — as long as it's a choice they control.
Put simply, VSP's formulary includes virtually every frame, lens, and contact lens available in the industry today – no matter who makes it. We include EssilorLuxottica products in our formulary. They exclude VSP's products from EyeMed, the company they own.
And remember, VSP is a not-for-profit that reinvests the majority of its revenues (86% in fact) to benefit doctors. EssilorLuxottica is a publicly traded company that paid out more than half of its nearly $3 billion in operating profits in 2019 to shareholders – not doctors.
Ultimately, EssilorLuxottica's top priority is market dominance, not choice. It eliminates choice by buying out competitors. The book "Cornered" characterized it this way: "What Luxottica provides is one of the more dramatic illustrations of the march to monopoly."
VSP approached EssilorLuxottica multiple times before announcing this decision on our formulary changes. Don't believe them when they tell you we didn't. And ask yourself, if someone misleads you about the little things, how can you trust them on the big things? EssilorLuxottica's letters were fiction, not fact.
Visit justthefactsvsp.com to learn more.
Effective June 1 and September 1
Patient access for VSP® network doctors remains our top priority. With that in mind, we made some strategic adjustments earlier this year to increase our ability to win and retain contracts that put patients in your practice. The global COVID-19 pandemic has accelerated the need for additional shifts to protect your VSP patient base at a time when economic and unemployment pressures are creating unprecedented competition for clients and members.
"VSP's clients and members are faced with an uncertain economy and significant job disruption, so we know many are more cost sensitive than ever and we need to take steps to continue to win and retain the contracts that drive patients into doctors' offices," said VSP Vision Care President Kate Renwick-Espinosa. "That means adding value for clients with several plans and controlling costs in our formulary so we can better compete for vision care contracts."
These changes include:
Eliminating Lab Routing for VSP Choice and VSP Advantage Plans
Currently, in some states, practices are required to send lab orders for VSP Choice and VSP Advantage plan claims to a VSPOne Technology Center (Choice/Advantage routing). Effective June 1, 2020, VSP is ending Choice/Advantage routing in California, Oregon, Washington, Ohio, and Florida, as well as FEDVIP routing in all states. This change delivers greater flexibility, allowing you to source lab services from any lab on the VSP contract lab network for VSP Choice and VSP Advantage plans.
Guaranteed Member Pricing on VSP Choice Plan Lens Enhancements
Effective September 1, 2020, VSP Choice Plans will include guaranteed member pricing on all lens enhancements instead of 20% off of U&C fees. These lens enhancements include digital aspheric, high index, polarized, near variable focus lenses, as well as others. The affected enhancements represent approximately 10% of all lens enhancements chosen by patients with VSP Choice Plan coverage.
This change creates more value for clients, better pricing transparency for members and increased patient satisfaction with the VSP Choice Plan, increasing the opportunity for client retention and voluntary member enrollment, resulting in greater patient access for network doctors.
Ophthalmic Product Formulary Changes
Effective September 1, 2020, the VSP formulary that is administered by Plexus is updating the ophthalmic product formulary to include preferred and non-preferred categories for anti-reflective (AR) coating, progressive, and digital single vision (includes anti-fatigue) lens products. These formulary updates may change your doctor service fees for all plans.
The changes are necessary to control costs, continue to align our supply chain with industry standards, and ensure VSP Vision Care offerings remain of high value for clients, increasing our ability to win and retain contracts, grow and retain membership, and drive patients to your practice.
Doctor service fees will be unaffected for preferred brands and will be reduced by approximately 50% for non-preferred brands. The preferred brands for AR coatings will be differentiated based on ISO-certified anti-bacterial technology1, currently available on TechShield® Anti-Reflective Coatings.
All other brands of AR coatings and VSP Optics brands that do not have the antibacterial technology will be in the nonpreferred category and receive reduced doctor service fees.
The preferred brands for progressive and digital single vision (includes antifatigue) lenses include Unity, Zeiss, Maui Jim, and Hoya; non-preferred brands include all other manufacturers at the reduced doctor service fee.
New VSP Exam Plus Savings Plan
Effective September 1, 2020, the new Exam Plus Savings Plan combines VSP's low-cost covered-in-full Exam Plus benefit along with the enhanced value of the Vision Savings Pass program, offering VSP members a competitive national fee schedule, guaranteed pricing on lens enhancements, and discounts on frames and contact lens exams.
Exam, base lens, and frame reimbursement will match VSP Choice Network fees, similar to the Vision Savings Pass, and work can be completed at any lab on the VSP contract lab network.
VSP network doctors should refer to the Choice Plan Lens Enhancements Chart to determine patient out-of-pocket costs for lens enhancements.
You can find information about these specific changes in the Product Index and the Lens Enhancement Charts located in the Provider Reference Manual on VSPOnline at eyefinity.com beginning September 1, 2020. In the interim, you can view a sample of the new VSP Choice Plan Member Guaranteed Pricing Chart and VSP Ophthalmic Product Formulary Lens Enhancement Fee Chart. If you have questions, please contact your VSP representative.