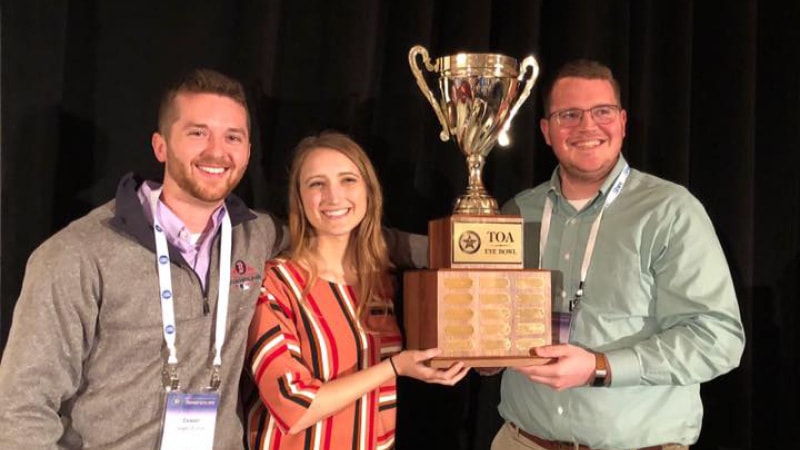 The TSO Political Affairs Committee is pleased to announce that the Doctors of TSO will be investing in the 2020 TOA Eye Bowl at the TOA Summit at the JW Marriott Austin in January 2020.
The Eye Bowl is an annual Jeopardy-style trivia game whereby representatives from UIWRSO and UHCO compete through two rounds of challenging questions. Topics for the competition include Ocular disease (anterior segment, posterior segment, glaucoma, Retina & Neuro) and pediatrics. Attendance at the TOA Eye Bowl is mandatory for all TOA Summit student attendee, at which a Doctor of TSO will address the audience and serve as the master of opening ceremonies.
In past years, TSO has hosted a Saturday evening cocktail event that has ranged from jazz lounges to a disco.
Thank you to the members of the TSO Political Affairs Committee members, Dr. Alex Chen, Dr. Reid Robertson, Dr. Elle Fazlalizadeh, and Dr. Vincent Lam in their continued dedication to supporting Texas optometry schools and our future optometrists.