By: Steve Poley and Ari Weintraub, EyeCarePro
While 2020 was a tough year, the TSO network finished strong. December patient phone calls for appointments where up +20% over December last year. The 2-month "Maximize Your Benefits" campaign for November + December lifted TSO network exam-leads +23% over year ago.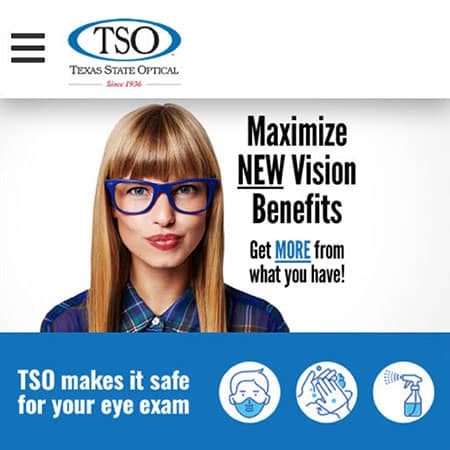 More interest. More calls. More appointments!
Patients engage "maximum value" for vision care benefits more than the old "Use It or Lose It" message.
Offices with optional digital advertising saw +30% more leads. The "Max" message works and works better with digital advertising.
Now, the new year +15% more interest. Consumer interest in vision care benefits is +15% higher Jan-Feb than November-December. The new year, concerned families know a quick start gets maximum value. Families with new benefits start early to find "eye doctor near me".
You can maximize your new year with the January-February New Benefits campaign.
The full 2-month program will bring you 115 more patients:
geo-targeted digital advertising,
multiple patient emails,
directory listings,
social media,
Google My Business posts, and a
new-benefits optimized websites.

$2500 paid $1,250 in January and $1,250 February. Less your regular spend on digital marketing. What's a single new patient worth? 115 worth?

Every TSO office has nearby full service optometrists. Every OD office honors most insurance benefit plans. Patients have choices. The TSO "Maximize NEW Vision Benefits Get more from what you have!" message sets you above competitors. Be the preferred "eye doctor near me" for your community.

Contact your TSO Regional Manager or your EyeCarePro representative to start now.

That's Texas State Optical caring for the eyes of Texas since 1936.

---

Note: Estimated patients will vary with your office's Google Review Rating, if you have current photos of office COVID safety, and local competition. Your office operator training and patient call conversion effectiveness will significantly effect results.