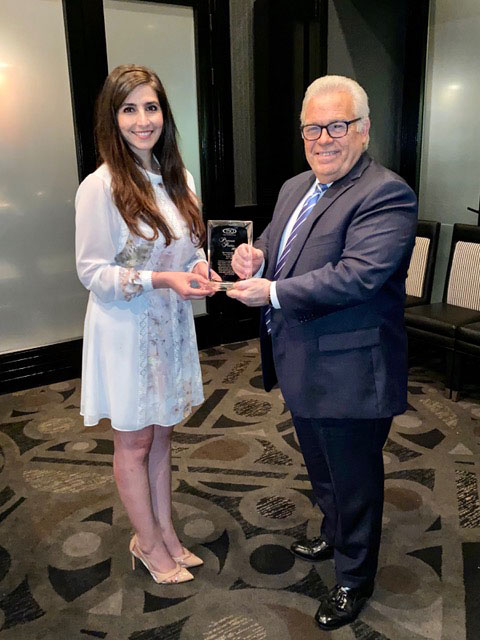 Each year TSO recognizes offices that achieved a certain amount of success in terms of percentage growth and dollar growth and designates those offices as Platinum Practices.
This month we had the pleasure of acknowledging Dr. Faz and her dedicated staff for having reached an annual sales volume of $1 million dollars in 2019. We celebrated by treating the office to a delicious dinner at Morton's Steakhouse in The Woodlands and by presenting Dr. Faz with the coveted Platinum Practice Award.
A million dollars in sales is a huge accomplishment that doesn't happen without overcoming challenges and obstacles. Most notably, an achievement like this can only happen with teamwork, dedication and commitment to outstanding patient care.
Dr. Faz, attributes her success to the support she has received from the Network office and her hard-working staff, which includes her younger brother Thomas Faz and Office Manager Yvette Davis who have been with her since she first opened her practice back in 2011.
Andrew Carnegie, said "Teamwork is the ability to work together toward a common vision. The ability to direct individual accomplishments toward organizational objectives. It is the fuel that allows common people to attain uncommon results."
With such a strong leader and dedicated team, we look forward to celebrating Dr. Faz and Spring TSO's many more successes in the future.