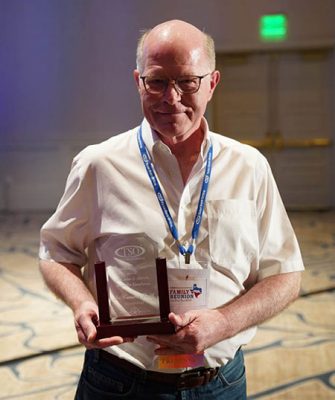 This year the TSO Board of Directors introduced an award in the name of the company's President and CEO, John D. Marvin.
Each year the Board of Directors will select a shareholder member who will be the recipient of the John D. Marvin Award for Excellence. The award will recognize the recipient's commitment to the Texas State Optical network and their contributions to making it successful.
By unanimous decision, the first recipient of the award was Cameron Smith, OD of Mansfield, TX.
In addition to creating an award in his name, John D. Marvin was recognized for his 25 years of service to Texas State Optical. 
John began working with the doctors of TSO in the spring of 1994 helping to build and lead the Marketing Councils in various markets throughout Texas. He was named President and CEO in January of 2001 to lead the new organization owned by the doctor shareholders.