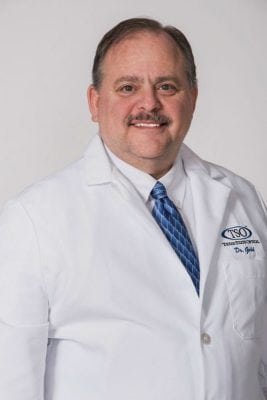 Marc Gold OD
Houston TX
Texas State Optical
711 Shotwell
Houston, TX 77020
(713) 636-5469
Vision Care
Astigmatism, Cataracts, Contact Lens, Diabetic Care, Dry Eye, Eyeglasses, Geriatric Care, Glaucoma Care, Lasik, Lazy Eye (Amblyopia), Macular Degeneration, Myopia (Nearsightedness), Pediatric Care, Presbyopia (Blurry far or close)
Insurance Accepted
Advantica, Aetna, Amerigroup, Avesis, Beech Street, Block Medicaid and CHIPS, Blue Cross Blue Shield, CHIP, CompBenefits, Davis Vision, EyeMed, Medicaid, Medicare, Multiplan, Spectera-OptumHealth, Vision Service Plan-VSP
Don't see your insurance? Call us (713) 636-5469
Fashion Brands
Art-Craft, Aspex, Bill Blass, Burberry, Calvin Klein, Candies, Chesterfield, Coach, Cosmopolitan, Dakota Smith, Diane VonFurstenberg, Dior, Elizabeth Arden, Emporio Armani, Europa, Flex Factor, Flexon, Gucci, Jalapenos, Jubilee, Kenneth Cole New, Lacoste, Laura Ashley, Liz Claiborne, Luxottica, Marchon, Modern Optical, Modo, Mossimo, Nautica, Neostyle, Nikon, Oscar De La Renta, Pepsi, Perry Ellis, Phat Farm, Pierre Cardin, Polo, Ray Ban Glasses, Ray Ban Junior, Revue, Rodenstock, Safilo Elasta, Silhouette, Sophia Loren, Stetson, Thalia, Tommy Hilfiger, Tura, Valentino, Van Heusen, Vogue
Languages Spoken
English, Spanish
Provider Statement
Dr. Marc Gold graduated in 1985 from the University of Houston college of Optometry. He is therapeutically and glaucoma certified. He can treat red eyes, remove metal foreign bodies and take care of other eye injuries. He specializes in pediatrics and geriatrics. He will also be happy to fit patients with glasses and contacts.
Education
University of Texas at Austin University of Houston College of Optometry
Please CALL US for appointment.
Due to COVID-19 our scheduling times have changed. We will find a time that works for you.

Conveniently located on 711 SHOTWELL in the North East Houston Area of Denver Harbor . We are across the street from Fiesta on Shotwell right off of I-10 and Lockwood. We are open 900 to 530 on Monday thru Friday and 900 to 100 on Saturdays
Virtual Office Tour





Office hours
Mon:
09:00 am to 05:30 pm
Tue:
09:00 am to 05:30 pm
Wed:
09:00 am to 05:30 pm
Thu:
09:00 am to 05:30 pm
Fri:
09:00 am to 05:30 pm
Sat:
09:00 am to 01:00 pm
Sun:
Closed