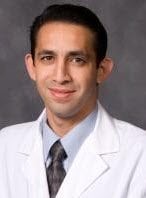 Nelson Juarez OD
Santa Fe TX
Texas State Optical
13135 Highway 6
Santa Fe, TX 77510
(409) 932-2062
Vision Care
Astigmatism, Cataracts, Contact Lens, Diabetic Care, Dry Eye, Eyeglasses, Geriatric Care, Glaucoma Care, Lasik, Lazy Eye (Amblyopia), Macular Degeneration, Myopia (Nearsightedness), Pediatric Care, Presbyopia (Blurry far or close)
Insurance Accepted
Advantica, Aetna, Always Care/First Look Vision, Avesis, Beech Street, Block Medicaid and CHIPS, Blue Cross Blue Shield, Boon Chapman, Care Improvement Plus, Cigna, Coast to Coast, CompBenefits, Davis Vision, EyeMed, Humana, Medicare, Multiplan, National Vision Administrators-NVA, Opticare, PHCS, Principal Financial Group, Spectera-OptumHealth, Superior Vision, UMR, United Healthcare, Vision Service Plan-VSP
Don't see your insurance? Call us (409) 932-2062
Fashion Brands
Candies, Coach, Ernest Hemingway, Europa, Flexon, Flexon Select, Gucci, Jalapenos, Jubilee, Luxottica, Ray Ban Glasses, Ray Ban Junior, Stepper, TuraFlex, Van Heusen
Languages Spoken
English, Spanish
Provider Statement
Nelson Juarez, OD, not only practices family eye care in Texas City, but also makes his home in the community with his wife, Rosie, who serves as his office manager and their children.

A native of Galveston, Dr. Juarez graduated from Galveston Ball High School. He studied at the University of Houston where he earned a degree in biology in 1999 and went on to graduate from the University of Houston College of Optometry with a Doctor of Optometry degree in 2003. His first career move was with the TSO Texas City. After three years, he purchased the practice and became the new owner in June, 2006.

Dr, Juarez says, 'I enjoy building relationships with my patients in Texas City which is like a small town where you see patients in the grocery store and get to know their families. It's great seeing their children grow up along with mine and that's a big reason why I think it's important to live in the community where you practice.'

Dr. Juarez is a therapeutic optometrist who can diagnose and treat many medical eye care conditions such as: Glaucoma, Cataracts, Diabetic Retinopathy, Amblyopia(lazy eye/crossed eye), Macular Degeneration, LASIK, Myopia(nearsighted), Hyperopia(Farsighted), and Presbyopia(Trouble focusing up close). He stresses the importance of an annual eye exam because many eye diseases are not detectable without a dilated eye exam.

Active in the community, Dr Juarez is a member of Rotary Club in Texas City. With a strong commitment to "Service Above Self" rotary members volunteer in communities at home and abroad to support education and job training, provide clean water, combat hunger, improve health and sanitation, and eradicate polio.
Education
1999: Bachelor of Science in Biology with a minor in Spanish from the University of Houston 2003: Doctor of Optometry degree from University of Houston College of Optometry
Please CALL US for appointment.
Due to COVID-19 our scheduling times have changed. We will find a time that works for you.

Our eye care office is conveniently located on 13135 Highway 6 in Santa Fe.
Virtual Office Tour






Office hours
Mon:
Closed
Tue:
08:00 am to 05:30 pm
Wed:
08:00 am to 05:30 pm
Thu:
08:00 am to 05:30 pm
Fri:
08:00 am to 05:30 pm
Sat:
08:00 am to 12:00 pm
Sun:
Closed